Denise (a.k.a. vriendin)
Submitted by

valheru

on Fri, 2015-07-24 22:30
Zoals ik een tijdje terug al schreef heb ik sinds kort, sinds 7 juni to be exact, weer een relatie, met Denise.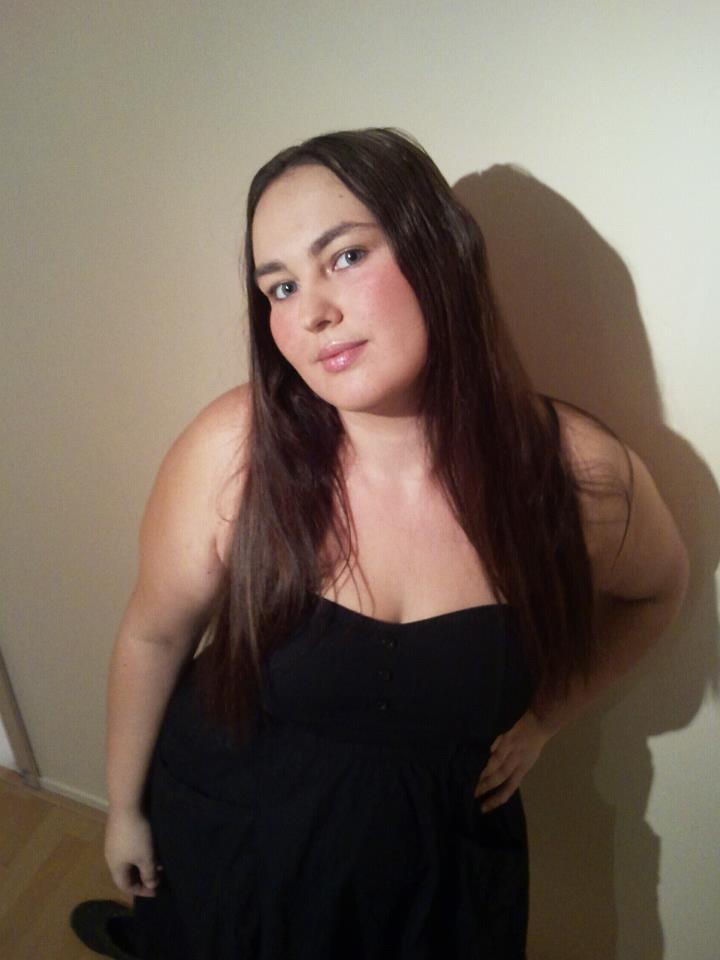 We hebben elkaar leren kennen via chasalin en Isis. Gek genoeg was dit al bijna 3 jaar geleden maar kan ik persoonlijk mij hier weinig van herinneren, zelfs al schijnt het dat we toen wel hebben zitten flirten. Denise is een oude jeugdvriendin van Isis en is hier dus bijna 3 jaar geleden een keer langs geweest met chasalin en Isis. Het eerste weekeinde van juni is ze voor de tweede keer langs geweest.
Veel mensen weten dat wij op vrijdag avond D&D spelen, dit keer ging dat niet door en het was erg mooi weer dus de D&D groep zou bij mij komen BBQ-en op 2 mensen na. In de middag vertelde chasalin opeens dat er nog iemand mee zou eten die avond. Toen ik vroeg wie was het antwoord natuurlijk Denise. Dus toen was mijn reactie 'wtf is Denise?' Waarop ik terug kreeg ', die is hier al eens eerder geweest een tijd geleden' Ik met een grijns: 'geen clue, maar ok, is ze lekker en vrijgezellig?'
Waarop ik terug kreeg 'helaas niet vrijgezellig' dus ok, voor mij was het interessante er af. Later toen chasalin Isis en hun kinderen ging ophalen kwam Dho hier al, dus op een gegeven moment hadden wij het volgende gesprek:
Ik: 'Er eet nog iemand mee vanavond.'
'Dho: Oh? Wie?'
Ik: 'Iemand die hier al eerder geweest is tijd terug.'
Dho: 'Oh diegene die toen met jou zat te flirten?'
Ik: 'Uhm, geen idee, ik zal dat wel gemist hebben want ik kan me er niets van herinneren.'
Dho: 'Nee jij zat terug te flirten.'
In alle eerlijkheid, ik kan het me nog steeds niet herinneren, Denise wel dus het zal inderdaad gebeurd zijn. In ieder geval bleek toen ze hier kwam dat ze dus wel sinds kort weer vrijgezel was, Isis heeft hierop zeer fanatieke koppel pogingen ondernomen waardoor wij in het begin niets tegen elkaar zeiden. Tegen het einde van de BBQ begonnen wij eindelijk aan de praat te raken en toen sprong Isis op en zei: 'kom we gaan naar huis' en hup, weg waren ze. Voor het weggaan zei chasalin nog tegen mij dat ze de volgende dag misschien met z'n allen naar de Ierse pub wouden gaan waarop ik gevraagd heb om mij seintje te geven als ze allemaal gingen want dat ik dan wel mee wou. Hij zei toen nog dat hij waarschijnlijk op de kinderen zou passen dus dat ik dan met de dames op pad moest als dat het geval was maar ik zou het horen.
Wat later op de avond heb ik Isis een berichtje gestuurd van 'nah, wil je dat wij elkaar leren kennen en spring je direct op na het eten om weg te gaan, zo krijgen we geen kans elkaar te leren kennen hè?' Kennelijk had Denise ook iets dergelijks gezegd, in ieder geval kreeg ik geen antwoord. Een half uurtje later kreeg ik wel een vriendschapsverzoek op FB van Denise. Ik heb toen nog heel kort met haar gechat en we hebben samen besloten dat als Isis ons wou koppelen dat ze dat dan beter aan had moeten pakken. Waarna ik ben gaan slapen.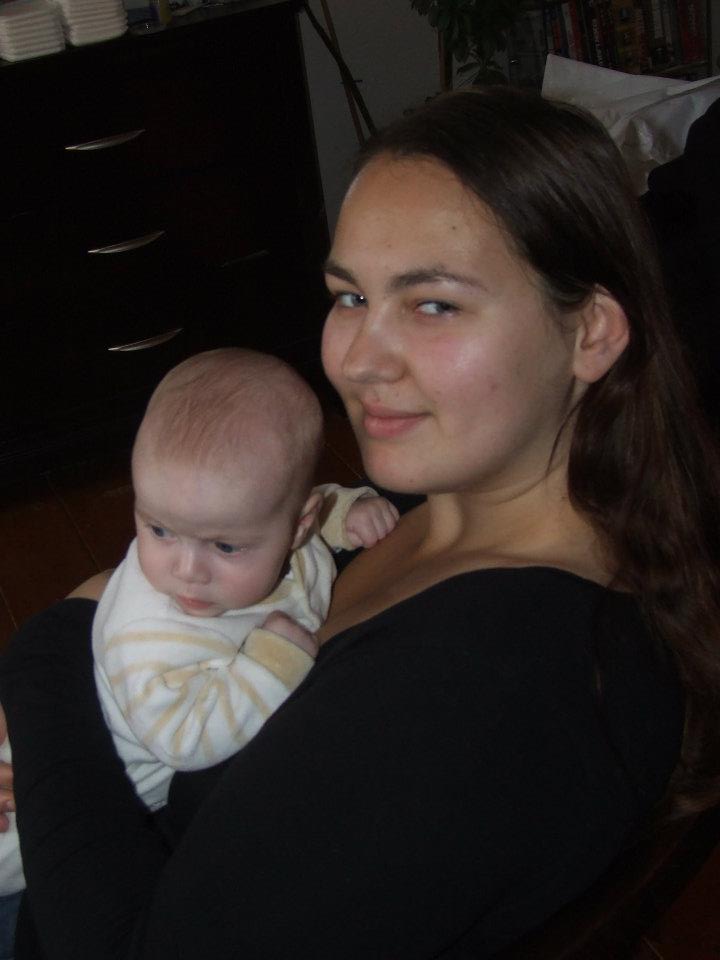 De volgende dag kreeg ik 's avonds een sms van chasalin dat de dames samen naar de kroeg gingen. Hierop dacht ik dat ik dan lekker thuis ging blijven want ik kon me niet voorstellen dat ze samen met mij op stap wouden. Ongeveer 10 minuten daarna kreeg ik een berichtje van Denise, of ik mee wou naar de kroeg. Heel graag, maar mijn broeken zitten net in de droger, dat duurt nog anderhalf uur helaas. Dus toen was het voorstel dat ik dan zelf naar de kroeg zou komen alter op de avond. Hierop had ik als tegenvoorstel dat ze eerst bij mij koffie zouden komen drinken. Dat was een goed idee, dus we hebben eerst koffie en likeur 43 met fanta zitten drinken en zijn toen naar de Ierse pub gegaan, hier zijn Denise en ik aan de chocomel gegaan. Het klikte erg goed tussen Denise en mij net als de avond daarvoor na de BBQ. Zo goed dat Isis nu door twee mensen geplaagd werd de rest van de avond.
Na de kroeg wou Denise hier nog even blijven terwijl Isis graag naar huis wou, Isis begon toen op een grappige manier te hinten dat Denise hier wel kon slapen dus durfde ik niet echt aan te bieden dat het kon maar uiteindelijk wou Isis echt weg en Denise niet dus vroeg ze of ze echt hier mocht slapen. Je kunt je voorstellen dat ik hier erg blij in toestemde en dat het een erg gezellige avond was nog. De nacht daarop is ze weer bij mij gebleven nadat we bij Isis en chasalin hebben gegeten maar helaas moest ze de volgende dag toch echt terug naar Zeeland.
Sindsdien hebben we erg veel contact, ben ik daar al een keer geweest en zij hier. Nog anderhalve week dan gaan we samen naar Scheveningen en hopelijk komt ze vanaf eind oktober hier wonen als alles goed gaat. Ja dat is snel, maar wel het meest praktische wat we nu kunnen doen gezien onze beide situaties en de afstand. Daarnaast zijn we gewoon echt heel erg verliefd en heb ik het gevoel dat dit, ondanks, of misschien wel dankzij, het leeftijdsverschil, eindelijk eens vrouw is waar het gewoon goed mee gaat.  Ik merk in ieder geval dat ik in korte tijd echt heel veel van haar ben gaan houden.
Voor degenen die het graag willen weten; zij is 25 en we schelen dus 12 jaar.
P.S. Nee ze heeft geen kinderen, kindje is van een vriendin van haar.