Tekenen
Submitted by

valheru

on Wed, 2013-10-02 23:08
Ik heb de laatste dagen weinig geschreven, ik heb vooral zitten tekenen.
Ook wou ik een beetje ophouden met depri doen in mijn blogjes, ik kan wel elke dag opnieuw beschrijven hoeveel pijn het doet dat ze toch niet voor mij gekozen heeft maar daar schiet ik weinig mee op en dat zal die paar lezers die ik heb waarschijnlijk ook weinig interesseren. Natuurlijk mis ik haar nog steeds heel erg en hoop ik ergens nog steeds dat ze alsnog voor mij zal kiezen maar ik acht die kans steeds kleiner, iets waar ik niet echt vrolijker van word. Maar goed, het idee was om hier dus niet meer over door te gaan alhoewel ik waarschijnlijk nog wel een tijd bepaald minder vrolijk zal zijn en dat misschien ook zal doorschijnen in mijn blogs en posts op diverse sites zal ik mijn best doen om de rest van de wereld hier niet al te veel mee lastig te vallen. Ik heb in ieder geval altijd nog een ketting om naar te kijken...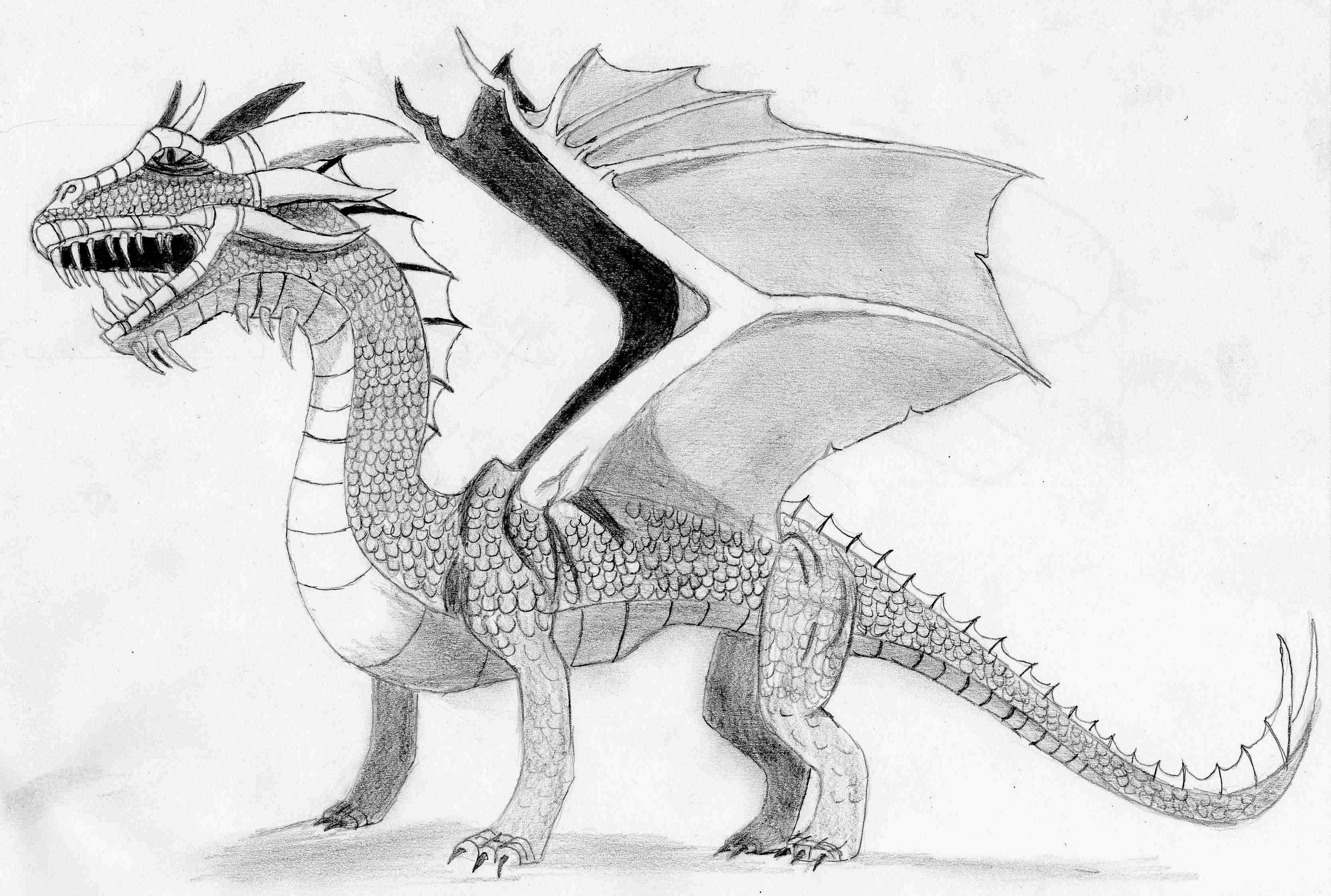 Anyways, tekenen...
De laatste dagen heb ik een aantal YouTube video's gekeken die mijn teken talent met sprongen vooruit hebben geholpen te zien aan mijn laatste 5 tekeningen, je moet tenslotte toch iets doen met je leven naast verdrietig voor je uit staren

Ik kan het natuurlijk nog lang niet goed genoeg en, perfectionist die ik ben, zal dit ook nooit zo zijn. Los daarvan ben ik behoorlijk trots op wat ik in 2 dagen bereikt heb, zie onder andere deze draak.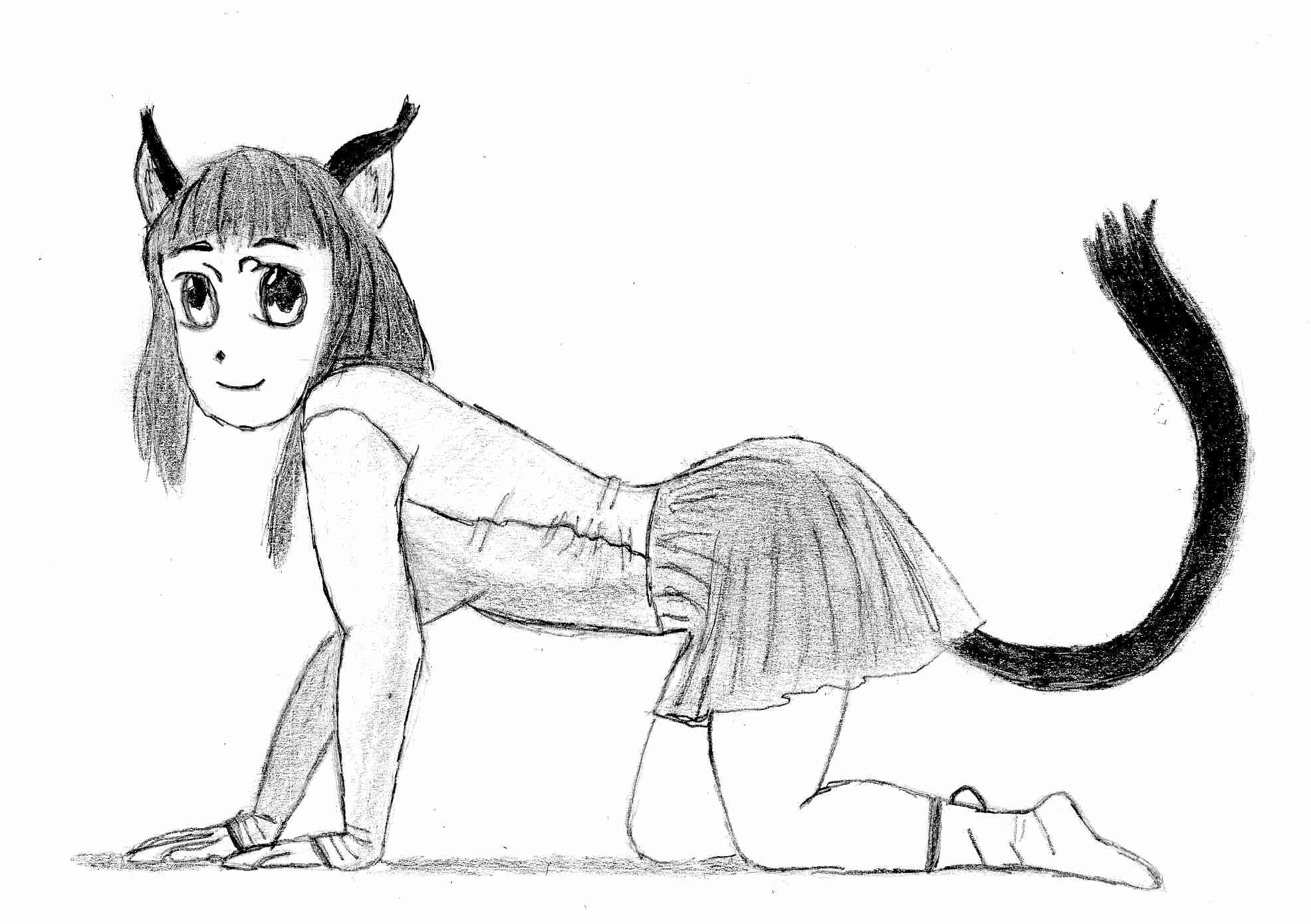 De video's die ik heb gebruikt om dit te leren staan allemaal in de 'How to draw' playlist van Mark Crilley op YouTube. Ook het mangameisje hiernaast heb ik aan de hand van die video's getekend, de rest van de tekeningen zijn hier te vinden.
Vandaag heb ik een slideshow en een aantal overzicht pagina's voor mijn tekeningen gemaakt op deze site. Deze aanpassingen hadden weer het gebruikelijke stoeien met de views module nodig maar ik ben tevreden over het eind resultaat, het is alleen jammer dat de views module kennelijk niet geschikt is om een jQuery of html 5 gallery weer te geven, vandaar dat er onder de slideshow alleen een simpele pager staat en geen mooie luxe weergave zoals bij de Photo Galleries.
Ik ben natuurlijk nog lang niet tevreden, de draak is te mager en zijn voorpoten zien er niet uit, het mangameisje klopt het gezicht niet van en de achterste arm al helemaal niet en voor de rest ben ik ook nog schaduw op haar benen vergeten. Er valt nog een hoop bij te leren en te oefenen. Meteen een mooie afleiding van alle vervelende dingen in mijn leven en wie weet, word ik ooit nog beroemd, kunnen jullie straks allemaal roepen 'ik kende hem al toen hij nog maar net begon met tekenen'

We can dream... Niet dat ik de kans verder erg groot acht, integendeel, er zijn legio tekenaars die mijn werk kunnen produceren en way better momenteel, maar as said, het geeft me wat te doen.
Als leuke afsluiter gewoon omdat het waar is: