Konijnen
Submitted by

valheru

on Sat, 2014-08-23 18:23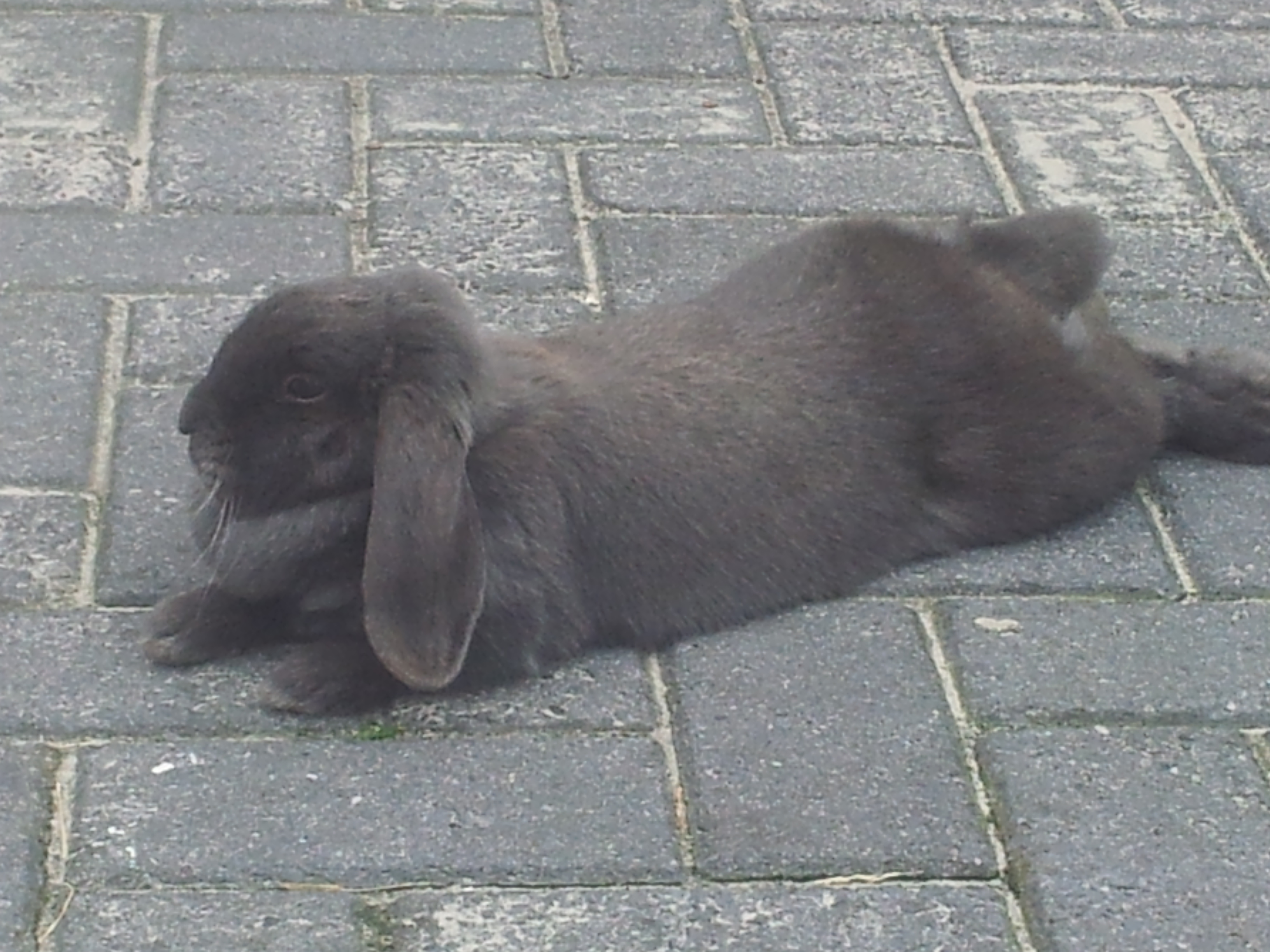 Ongeveer 3 weken geleden ging een van mijn buren op vakantie met haar kinderen, ik heb toen op haar konijn Noortje gepast. Een andere buurvrouw heeft sinds enige tijd ook een konijntje, dit is Fay, zij is nu ongeveer 8 maanden oud schat ik. Noortje was al een vrij groot konijn vond ik, het is een hangoor volgens mij maar naast Fay lijkt dit opeens een klein konijntje, Fay is namelijk gewoon groter dan mijn kleinste kat (Noobie).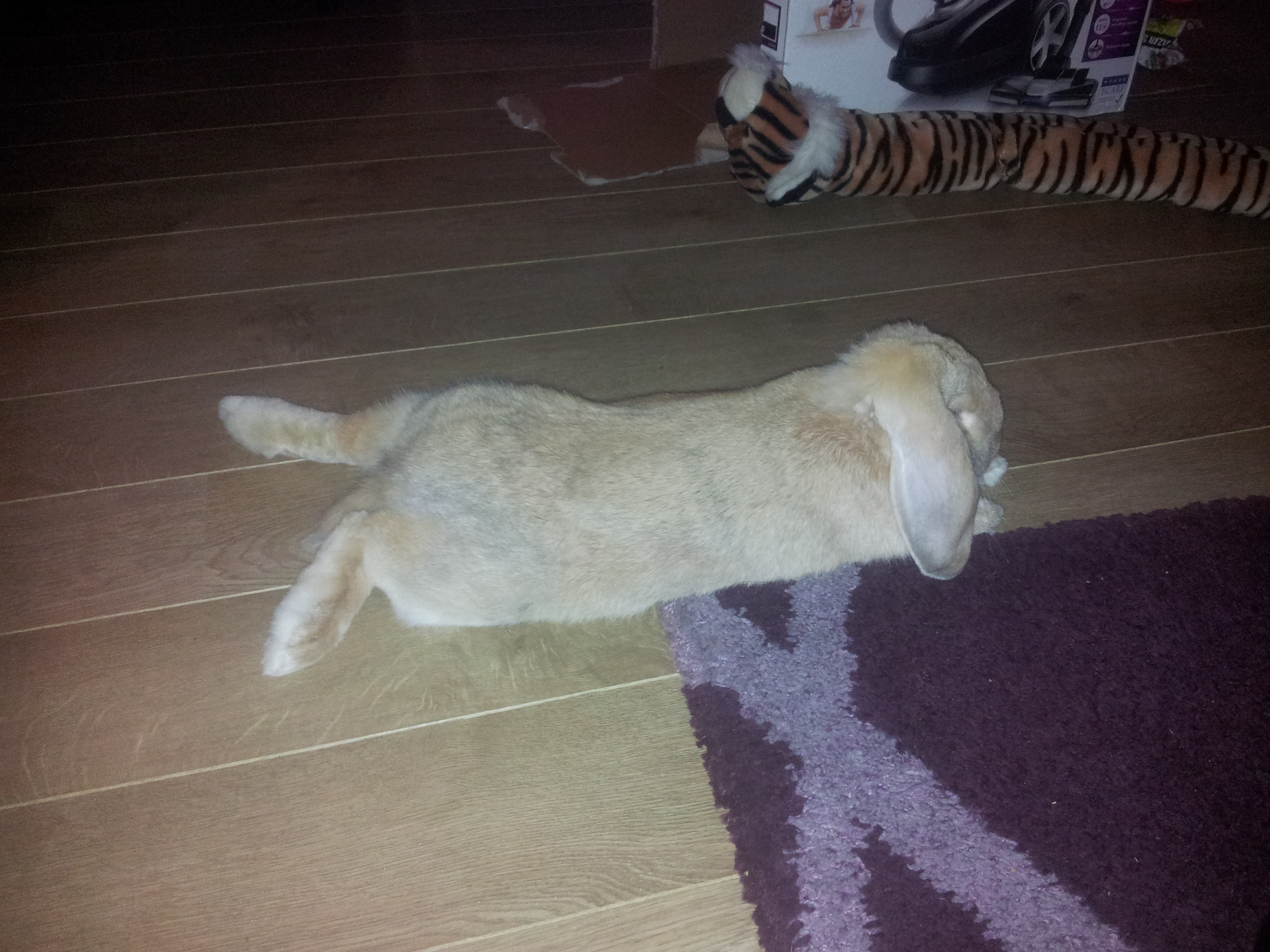 Ik heb als kind zelf een konijn gehad en ik vond het in die tijd maar saaie beestjes, mijn konijn wou niet geaaid worden of zelfs maar in de buurt van mensen komen. In de 2 weken dat ik op Noortje gepast heb viel mij op dat dit een heel ander konijn was, ze vond het lekker om geaaid te worden en als ik daar een uurtje was zodat ze vrij rond kon lopen ging ze regelmatig bij mijn voeten liggen als ik rustig zat. Ook vond ze het heerlijk om onder haar ogen geaaid te worden en begon ze dan mijn hand af te likken. Dat was echt gewoon schattig. Ze vond het ook heerlijk om net achter haar oren gekriebeld te worden, daar ging ze soms echt helemaal voor liggen. Noortje was al een redelijk groot konijn en komt al in de buurt van Noobie qua formaat. Ik vond Noortje echt een schatje en moet bekennen dat ik soms het dagelijkse uurtje wat we samen doorbrachten wel een beetje mis.
Van de week zag ik Fay ook weer een keer, voor het eerst in 3 maanden ongeveer, ik was erg onder de indruk aangezien Fay heel erg gegroeid was sinds ik haar de vorige keer zag en ze nu gewoon groter dan mijn ene kat is. Fay springt rustig zelf op de bank en komt naast je liggen. Een van haar favoriete hobby's is je broek aflikken en, geloof mij, dat voelt apart. Ook zij vind het heerlijk om geaaid te worden, niet alleen onder haar ogen maar ook gewoon haar rug. Ze houdt erg van aandacht had ik het idee. Het meeste was ik toch verbaast over hoe groot haar poten zijn, ik ben best benieuwd hoe ver of hoog ze zou kunnen springen als ze haar best doet.
Al met al merk ik dat de konijnen die ik als kind heb meegemaakt toch heel anders zijn dan deze, dit zijn gezelschapsdieren. Ook heb ik inmiddels geleerd dat je de Franse Hangoor (Fay) ook echt dingen kunt leren en zindelijk kunt maken. Misschien dat ik zelf ooit wel een konijn neem na deze ervaringen.