Klussen vervolg
Submitted by

valheru

on Wed, 2014-01-29 22:12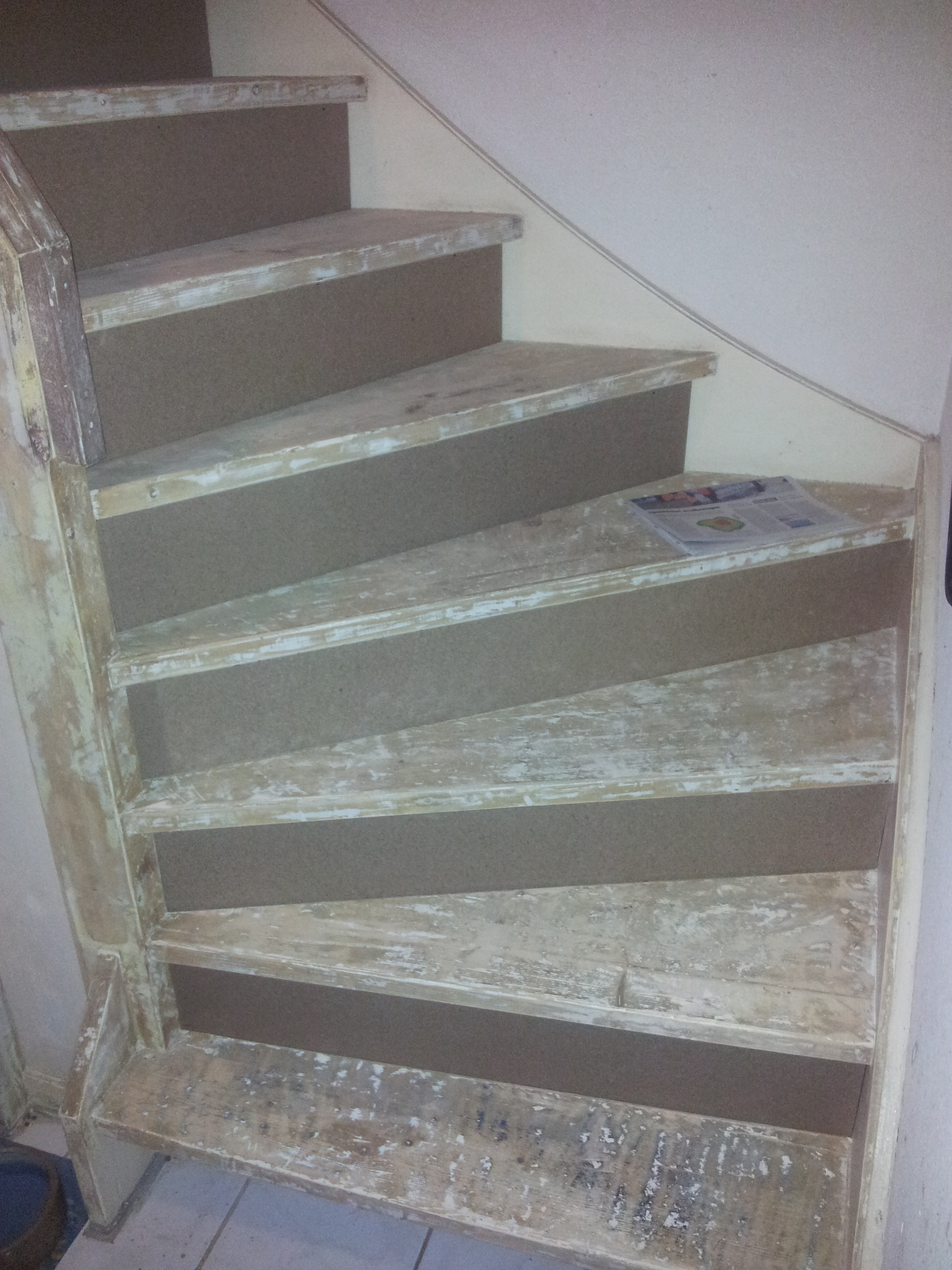 Vandaag hebben we de trap verder dicht gemaakt, eigenlijk is dit voornamelijk door chasalin gedaan. Ook dit duurde natuurlijk weer langer dan gepland, we zijn toch echt beter in computerklussen inschatten qua tijd dan zoiets gok ik. Maar de trap is nu dicht! En keurig aangesmeerd met vloeibaar hout zodat de planken mooi een geheel vormen met het bestaande hout.
Terwijl chasalin met de trap bezig was heb ik de woonkamer en keuken alvast weer een beetje heringericht. Het nieuwe kleed ligt weer, de dingen die op de kasten in de keuken stonden staan weer op hun plek, dit keer efficiënter dan het was ook omdat ik veel spullen heb weggedaan of een beter plekje heb gegeven, en er is weer, erg futiel met al dat stof in huis van het zagen en schuren, gestofzuigd in de woonkamer.
Vrijdag gaan we de muren en het plafond in de halletjes verder schilderen. Hopelijk komen we er dan ook aan toe om de trap voor de helft in de grondverf te zetten, dit moet zo een 24 uur drogen en ik moet natuurlijk wel bij mijn slaapkamer en badkamer kunnen, dus eerst de ene helft van de treden en dan maandag de andere helft, gelukkig ben ik hierbij wat nuttiger als assistent, grondverf op de trap smeren gaat mij beter af dan houtbewerking of een plafond schilderen, als ik chasalin toch niet had... Morgen gaan we de garage opruimen bij chasalin met Doticje en Wokzombie, doe ik ook nog wat terug en kan ik daarna genieten van de heerlijke stampot boerenkool die chasalin maakt.
Ik hoop dat we naast dit alles er ook aan toe komen om vrijdag de deurtjes op te hangen zodat ik alvast de troep in mijn woonkamer kan uitzoeken en terug kan zetten in die kast of een ander plekje voor kan vinden of misschien zelf weg kan gooien. De electronica die er lag is al uitgezocht, hiervan kon het merendeel naar het grofvuil aangezien het gewoon oude troep was die niets meer waard was, dit is nu ook gedeeltelijk al weg, de rest gaat binnenkort weg.
Maar goed, al met al vorderen we gestaag en word het steeds mooier. Ik heb vandaag wat foto's gemaakt toen we klaar waren en deze weer toegevoegd aan het foto album, en eentje hierbij geplaatst.