Puin, sleutel, WII en wodka
Submitted by

valheru

on Wed, 2014-09-10 18:07
Puin
Zoals te zien is in de laatste drie foto albums (Tuin deel 6, Tuin deel 7 en Tuin deel 8) ben ik weer wat verder gekomen met mijn tuin project. Er liggen meer tegels en het patroontje van het pad begint te vormen. Inmiddels kan er al weer lekker in de tuin gezeten worden, mede dankzij de fijne tuinstoelen die ik cadeau heb gekregen van mijn buurvrouw die toch wel wat lekkerder zitten dan mijn eigen kuipstoeltjes.
Afgelopen maandag liep ik er toch echt tegenaan dat ik extra ruimte nodig had in mijn tuin en dat het puin dus weg moest. Ik dacht toen nog, dit lever ik in bij de gemeente. Helaas blijkt dat voor één aanhanger puin de gemeente Groningen gewoon 58,50 vraagt! En ik had er twee. Ik heb mijn hele tuin project voor nog geen 80 euro in totaal weten te doen en dan zal ik zeker bijna 120 euro moeten betalen om van mijn puin af te komen? Dit is toch te zot voor woorden. Ik ben dus gaan zoeken naar andere opties. Eerst ben ik naar buurgemeentes gaan kijken waar ik mensen ken. Hoogezand kwam nog steeds op 30 euro per aanhanger als ik mij niet vergis. Borger kwam op 0.06 euro per kilo wat al stukken goedkoper was.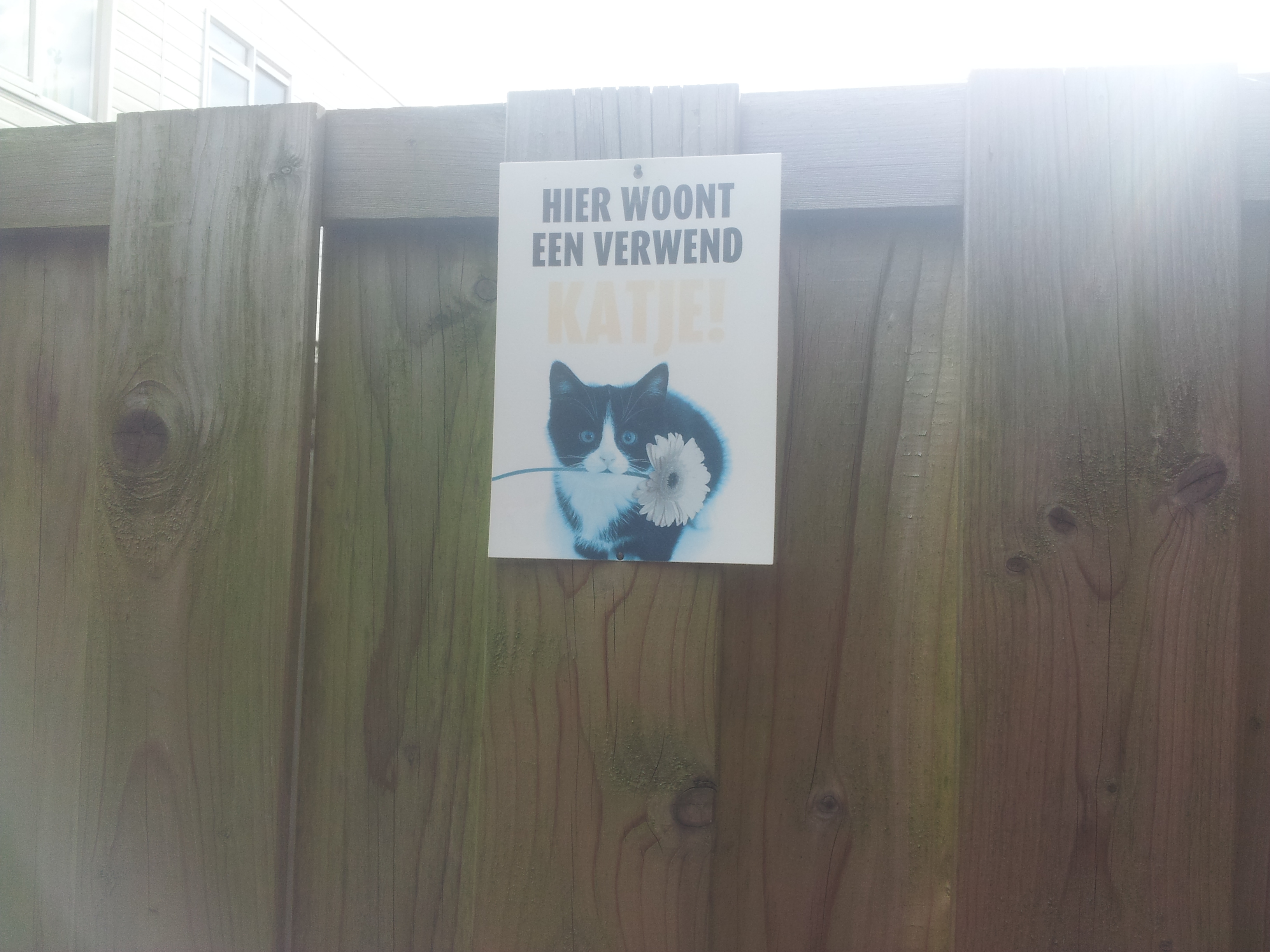 Toen heb ik van een aantal mensen wat vage verwijzingen gekregen naar bedrijven in Sappemeer en in Leek. Na veel Google-Fu kwam ik uit op dusseldorp.nl, dit is een afvalverwerkingsbedrijf met diverse vestigingen waaronder eentje in Veendam. Deze mensen heb ik gebeld om te vragen wat het kost om een aanhanger puin bij hun af te leveren. En wat kostte dat? 5 Euro per aanhanger! Ik ga dus nooit meer mijn afval bij de Sita stations van de gemeente Groningen inleveren hè, je betaald je blauw voor niets. Laat me raden, daar moest ook marktwerking in en dikke salarissen voor managers die de hele dag niets anders doen dan achter een bureau zitten en manieren bedenken om nog dikkere salarissen te krijgen. Dus, indien je puin, snoei afval of ander spul hebt, breng het naar Dusseldorp!
En ja, je mag doorgaans 4 ladingen afval gratis per jaar brengen, helaas geld dit niet voor puin.
Ik was heel blij dat mijn lieve vader wel twee keer met een kar van mijn huis naar Veendam wou rijden.
Ondertussen hangt het schattige bordje (zie de foto hiernaast) wat ik van Isis heb gekregen ook aan mijn schutting, dat is een betere plek dan voor mijn zijraam vind ik zelf. Helaas is het woord Katje wel wat verkleurd na een zomer in de zon gestaan te hebben maar ik vind het daar leuk hangen, een beetje aankleding van de schutting is niet verkeerd tenslotte.
Sleutel
Van de week schreef ik een stukje over de auto die ik te leen heb gehad en hoe de sleutel daarvan stuk ging. Vandaag sprak ik mijn moeder die is gaan informeren naar een nieuwe sleutel. We schrokken beide van wat zo een sleutel kost, dit is namelijk gewoon 200 euro! En dat alleen omdat het stukje plastig wat hem op zijn plaats houdt afgebroken is. Ik vind het nog steeds een belachelijk bedrag.
Wii en wodka
Na het puin afvoeren (helaas ligt er nog een beetje, we hadden geen tijd meer voor een derde rit maar dit komt wel binnenkort) en het zwemmen wat ik elke dinsdag doe met de buurman kwam ik tegen 21:00 thuis en ben ik gaan flipperen op de Wii met de directe buurvrouw. Tussendoor zijn we ook wodka-cola gaan drinken. Bij haar werkte dit heel goed, ze heeft gewoon met 1 bal 10 miljoen punten weten te scoren. Bij mij werkte het minder goed, ik ging helaas steeds meer fouten maken en moest toezien hoe zij ondertussen de ene na de andere highscore van mij wist te verbreken. Ik gun het haar van harte verder maar heb wel het idee dat ik nog maar eens wat moet gaan oefenen met flipperen de komende tijd. En vanochtend moest ik toch echt constateren dat ik te veel gezopen had gisteren. Geen kater of zo gelukkig maar god wat had ik een moeite met opstaan en al de hele dag met iets doen. Ik heb echt gewoon een duffe luie dag vandaag wat niet helemaal de bedoeling was maar gelukkig ook verder niet heel slecht uitkomt. Al met al drukke, productieve en gezellige dag gehad gisteren, vandaag wat minder productief.