Opiniemakers en gaswinning
Submitted by

valheru

on Sat, 2019-06-01 14:51
Wat zijn opiniemakers nou eigenlijk? Het is geen beroep. Voor zover ik kan bepalen zijn het rijke mensen, bekende mensen of uitgerangeerde politici die op radio of televisie hun mening ergens over komen geven, het idee hier achter is dat wij, als luisteraars of kijkers dan die mening over nemen, vandaar opiniemaker in plaats van opinie gever.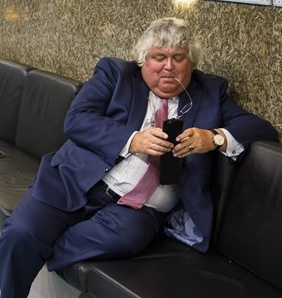 Nu wil het geval dat vorige week Ton Elias zijn mening moest geven over de aardbevingen in Groningen. Voor ik inhoudelijk op zijn mening in ga heb ik een opinie die in mijn mening gemaakt moet worden, beste Ton, je bent een ongelofelijke vetklep, je paste nauwelijks in de stoel bij het radio programma, doe jezelf een lol en ga eens op een dieet. Oh wacht, die opinie is vast niet populair, hoe durf ik op de man te spelen en je zo persoonlijk aan te vallen?
Dat ik dat durf heeft een hele simpele basis, jij valt mij aan, ik als inwoner van Groningen moet maar gewoon denken 'shit happens' en weg verhuizen. Ik zie wat problemen met jouw opinie op dat gebied. Ten eerste, shit doesn't just happen, the NAM and our government MADE IT HAPPEN!
Maar goed, concreter, hoe komen wij Groningers dan aan geld om weg te verhuizen? Er is niemand die onze beschadigde huizen wil kopen dus ik voorzie wat haken en ogen daar. Om verder te gaan, waar in Nederland zie jij ruimte om een krappe 600.000 Groningers te huisvesten? Er word al moeilijk gedaan als er ergens enkele tientallen asielzoekers moeten komen, laat staan meer dan een half miljoen Groningers!
Nog een probleem is dat al die landbouwers en veehouders hier dan geen voedsel meer produceren, of denk je dat er ergens in Nederland genoeg ruimte is om dat allemaal neer te planten? Misschien onze laatste natuurgebieden opheffen? Want ik durf te stellen dat zo een vetklep als jij niet nadenkt over natuur of voedselproductie, jij hebt tenslotte geld genoeg om je voedsel uit derde wereld landen te importeren, klimaat verandering zal jou een worst wezen, net als de energietransitie.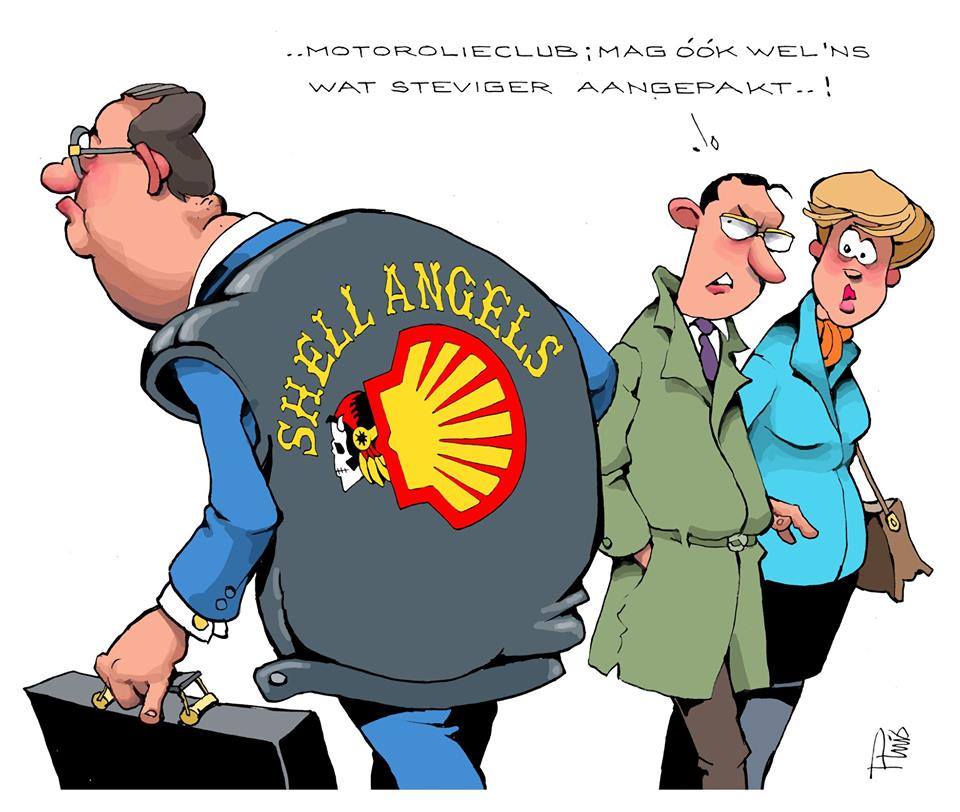 Dan nog het sentiment, Groningen is al sinds 1600 ongeveer een wingewest, het begon al met de turf, rijke mensen in wat nu de randstad is stookte turf, dat werd voor een groot deel uit Groningen weggehaald, waar de arbeiders die het turf steken daadwerkelijk deden er net genoeg voor kregen om niet dood te gaan. Later gebeurde dit op dezelfde manier met graan, toen de hongerwinter over Nederland waarde kwamen al die randstedelingen hier om eten bedelen, en de Groninger gaven ze dat. Wat kregen wij terug? Na de oorlog eerst niets, daarna gaswinning, toen bijna heel Nederland al kookte en stookte op Gronings gas, stookte veel Groningers nog steeds kolen, want het was niet rendabel Groningen aan te sluiten om het gas netwerk, dat gebeurde pas veel later toen in de wet werd opgenomen dat elk huis een gasaansluiting diende te hebben. Hoe durf je dan te suggereren dat wij ons niet moeten aanstellen?
Groningen word al eeuwen uitgezogen door het westen, de hele randstad is groot geworden van de winst die gemaakt is op producten (turf, graan, vlees, gas) die uit Groningen komen. In Groningen hebben wij daar de afgelopen eeuwen bijna niets voor terug gezien, het is de armste provincie van Nederland en dan durft u als volgevreten, uitgerangeerde VVD'er met een dikke bankrekening even te zeggen dat wij ons niet moeten aanstellen? En dan verbaasd zijn dat u een doodsbedreiging naar uw hoofd krijgt en daar dan nog ach en wee over roepen?
U bent te walgelijk voor woorden, mensen zoals u zijn precies de reden dat Groningen niets meer wil weten van de randstad. Opiniemaker word u genoemd, ik zou willen zeggen dat u geen haar beter bent dan Wilders, u zaait namelijk tweedracht en haat met uw ondoordachte uitspraken. Komt u maar eens een paar jaar wonen in een beschadigd huis terwijl u hard werkt op het Groninger boeren land en probeer dan nog eens een mening te vormen.

P.S. No offence intended voor mensen met overgewicht verder, ik weet hoe vervelend dat kan zijn.