Gasprijzen en winsten
Submitted by

valheru

on Fri, 2022-08-26 15:09
Zoals in mijn vorige blog over gas wining al duidelijk te lezen was word er op Twitter steeds maar weer opnieuw opgeroepen om de gaskraan in Groningen open te zetten en vooral meer te winnen en de Groningers 'ruimhartig te compenseren'.
Compenseren
Eerst even over dat compenseren. In de afgelopen 10 jaar zijn er meerdere organisaties opgetuigd om de schade in Groningen te vergoeden, we denken aan een CVW, NCG, IMG, TCMG en waarschijnlijk vergeet ik er nog een stuk of wat, al deze organisaties hebben veel geld gekost en geen een heeft gedaan wat zou moeten gebeuren, namelijk daadwerkelijk de problemen oplossen. Voor één scheur zit je al 15 maanden te wachten. Sommige mensen hebben een totaal kapot huis en wachten al 8 jaar of langer. Er gaat meer geld op aan bureaucratie en advocaten dan dat er naar schadevergoeding gaat.
Dan over het ruimhartig, sorry, maar als Groninger word ik onderhand onpasselijk van dat woord, we krijgen het te pas en te onpas te horen maar moeten voor elke schadevergoeding tegen een leger advocaten en juridische onderlegde medewerkers vechten. Dan is er nog de willekeur waar ik het in mijn voorgaande blog al over heb gehad.
Gasprijs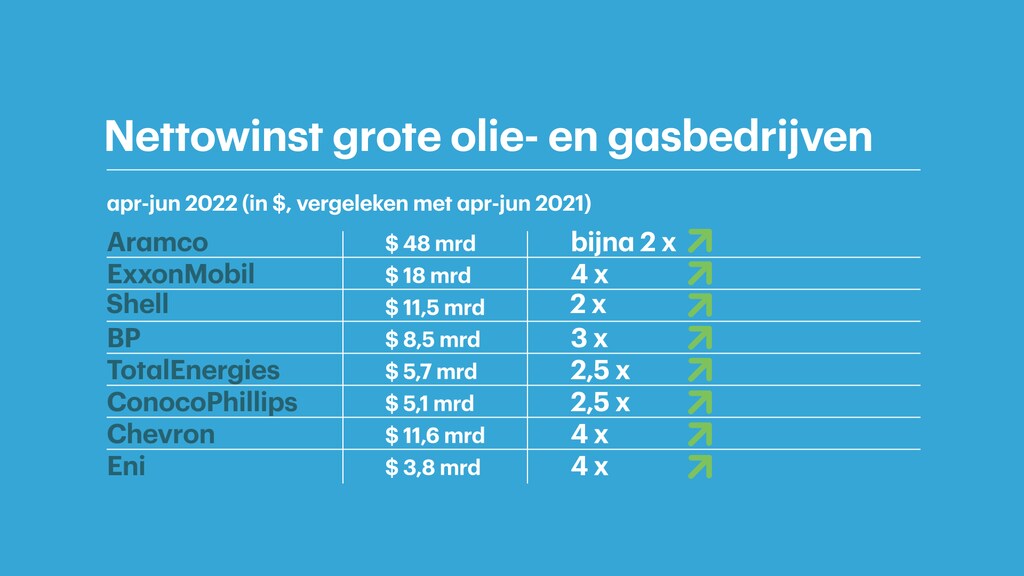 Er word momenteel heel veel gezegd dat alles duurder is geworden door de oorlog in Oekraine, dit is pertinent niet waar, zeker, de oorlog zal wat bijgedragen hebben aan de stijging maar er zijn toevallig eerder deze week wat cijfers gepubliceerd over de winsten van olie en gasbedrijven, deze liegen er niet om, deze bedrijven hebben hun winsten verdubbeld in een jaar tijd. het is dus geen kwestie van dat Rusland het probleem is. Ook is er nog geen schaarste, de gasunie meld ook al weken dat er geen gas tekorten zullen zijn de komende winter.
Ook de energie leveranciers in Nederland rapporteren monsterwinsten terwijl o,a. Eneco bekent heeft gemaakt de salderingsregeling voor teruglevering via zonnepanelen te versoberen en de voorschotten laat stijgen vanwege de gasprijs. Ondertussen word er keer op keer opgeroepen om de gaskraan in Groningen maar weer open te draaien om de prijs te laten dalen.
Het is al vaker gezegd en ik herhaal het nog maar een keer, meer gas winnen in Groningen zal de prijs niet doen dalen, wat het wel doet is meer winst voor Shell en Exxon genereren. Wat wel zal helpen is maatregelen zoals andere Europese landen hebben ingevoerd. Je kunt daarbij denken aan dingen als een maximum gasprijs invoeren of een extra winstbelasting voor bedrijven als Shell en Exxon die dan weer gebruikt word om de burgers te compenseren. Een andere optie zou zijn als de overheid ophoud met belasting en accijns te heffen op gas. Je zou zelfs diverse van die oplossingen kunnen combineren. Dit is allemaal mogelijk.
Onze overheid roept graag dat dit allemaal niet zomaar kan en lastig is, tegelijkertijd konden ze wel op hele korte termijn corona compensatie voor grote bedrijven invoeren en nu weer een compensatie voor grote bedrijven zoals o.a. Tata Steel vanwege de hoge energie prijzen, het is dus gewoon onzin dat dit dan voor burgers niet zou kunnen omdat het te moeilijk is.
Winsten
Om het wat breder te trekken hebben we qua koopkracht een generiek probleem, er worden monster winsten gemaakt terwijl voor het personeel de koopkracht blijft dalen en dan hebben ik het nog niet eens over mensen met een uitkering. Ik zal hier verder niet over uitweiden maar een link plaatsen naar een artikel wat ik vandaag las met een korte quote:
Rekening houdend met de gestegen prijzen dáálden de cao-lonen met zo'n zeven procent. Terwijl Nederland als geheel dus ruim vijf procent rijker werd. Hou dat even vast.
De bron hiervan.
Alle bronnen op een rijtje:
Update: Dit artikel is ook interessant om te lezen (Engels): https://www.theguardian.com/environment/2022/jul/21/revealed-oil-sectors...